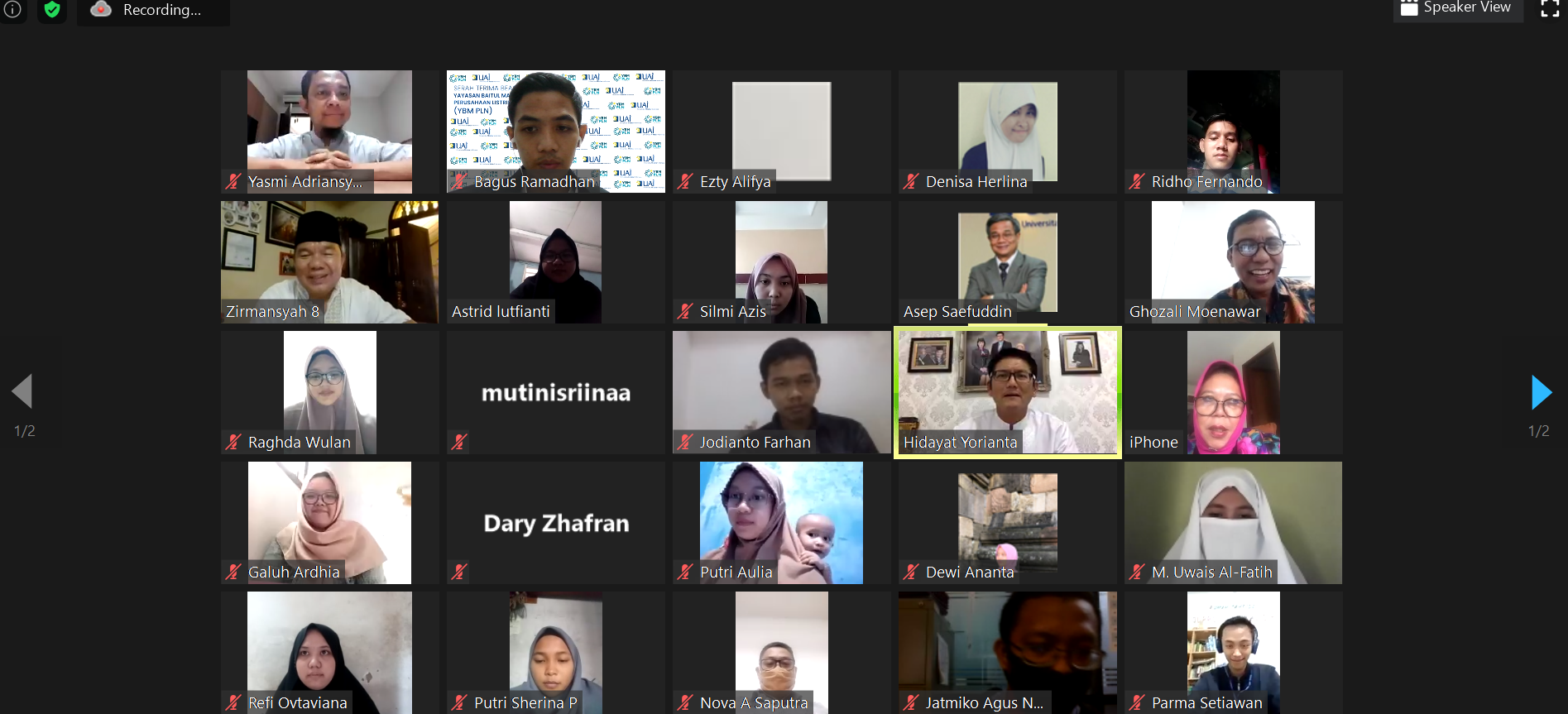 34 UAI Outstanding Students Received scholarships from YBM PLN
State Electricity Enterprises Baitul Maal Foundation (YBM PLN) collaborated with University Al Azhar of Indonesia (UAI), in providing scholarship assistance to 34 outstanding UAI students through the YBM PLN Smart Light Scholarship program. The Smart Light Scholarship program reward carried out virtually on Friday, August 14, 2020.
The scholarship was handed over symbolically by the Rector of UAI, Prof. Dr. Ir. Asep Saefuddin, M.Sc. and Mr. Herry Hasanuddin, as Chairman III for Unit Coordination and Strategic Cooperation for the Baitul Maal Foundation of PT. PLN. Related Vice Rectors, Deans and Directorates of UAI participated in the event aswell.
In his remarks Prof. Asep Saefuddin expressed his deepest gratitude to YBM PLN and respected YBM PLN's concern for education in Indonesia, especially TBM PLN concern to UAI. Furthermore, Prof. Asep Saefuddin underlined how crucial it is to be someone who has a strong will even though the UAI management will always help students who are facing financial difficulties and other issues, nevertheless only yourself can change your destiny with your own perseverance and volition.
In his reply speech, Mr. Herry Hasanuddin stated that YBM PLN was elated to be able to meet and assisted UAI students. Mr. Herry accentuated the significance of working together and working hand in hand in the midst of Covid-19 pandemic, while underlining the importance of providing equal opportunities for impoverished students to receive higher education as capable students.
Mr. Herry echoed Prof. Asep notiton, even though YBM PLN already provide UAI students with scholarships, only students themselves that can alter their own fortune. At the end of his remarks, Mr. Herry stated that YBM PLN is always open to collaborate with UAI to help alleviate the education and social conditions of Indonesia people.
As a form of gratitude for the aid given, impressions and messages are conveyed by representatives of the 34 students who received the YBM PLN scholarships. Dary Zhafran (from Electrical Engineering Study Program), Nanda Aditya Pangestu (from Communication Study Program) and Putri Aulia Diani (from Early Childhood Education Study Program) voiced their appreciation and gratitude to YBM PLN and UAI for the financial assistance, therefore they can still pursue higher education at UAI.
The three students hoped that YBM PLN will flourish more and the cooperation program between UAI and YBM PLN will be intensified, thus it can help other students who need help. The impressions and messages of Dary, Nanda and Putri will certainly be imprinted in the minds of YBM PLN and UAI and will stimulated YBM PLN and UAI to continue advancing Indonesia's social and educational conditions.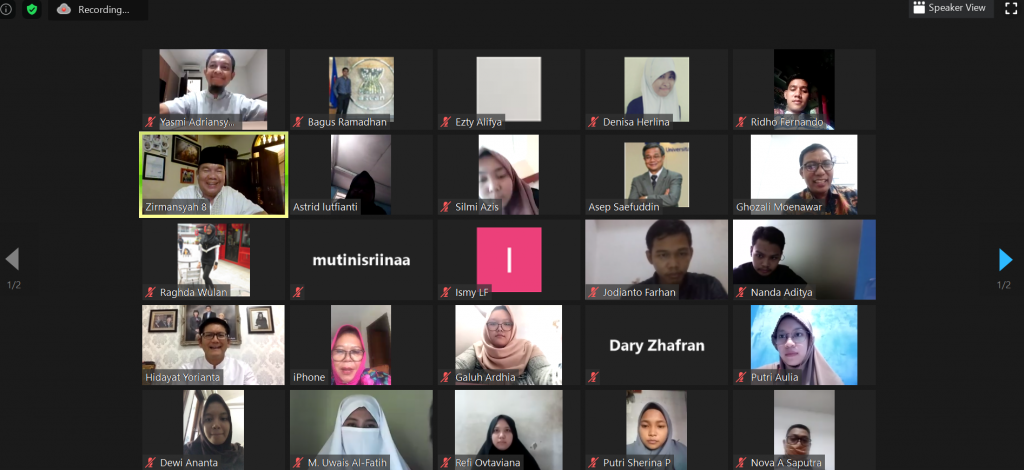 -Bagus Ramadhan-