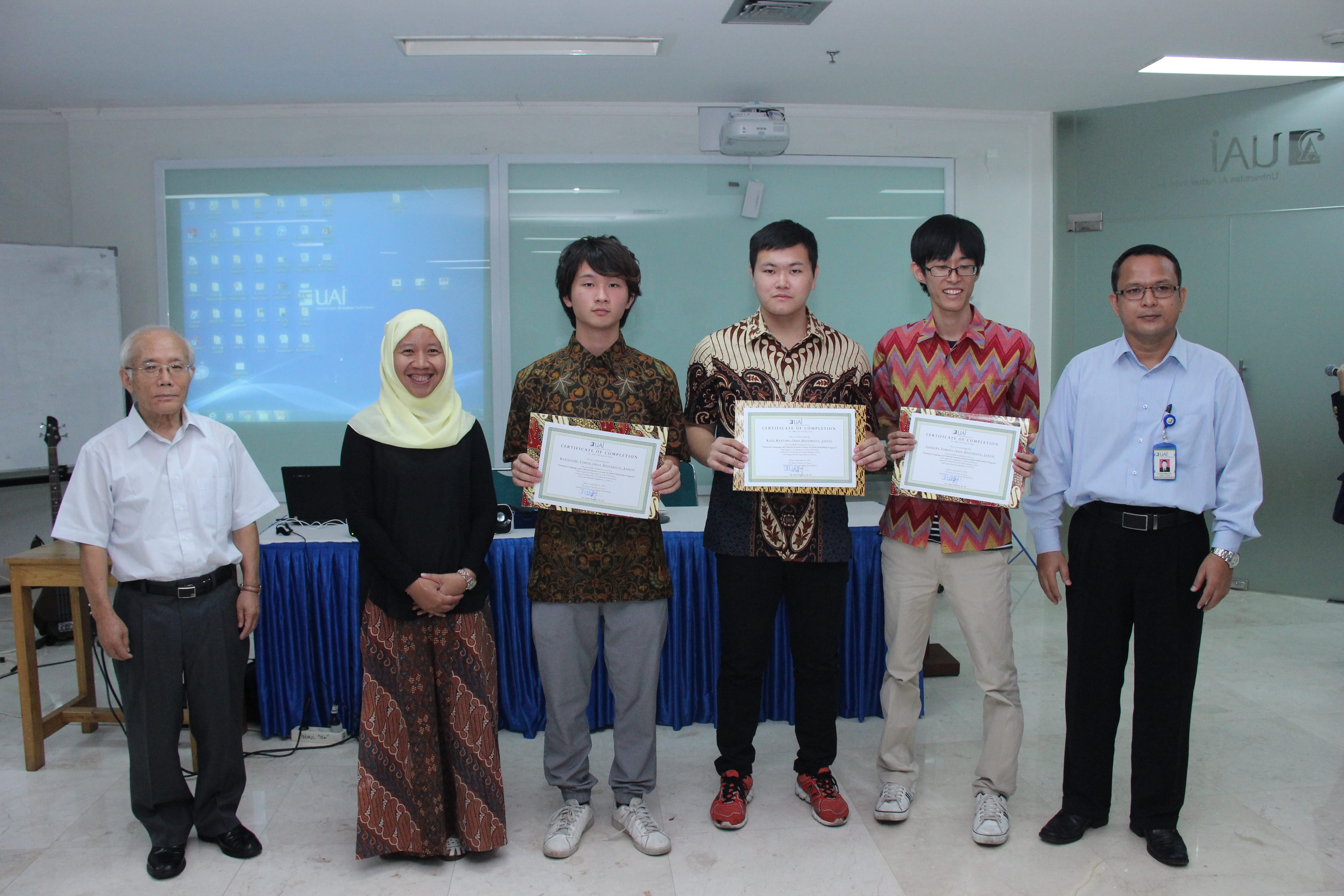 Asia University Global Program 2016
Asia University Global Program (AUGP) is a collaborated program between Asia University (Tokyo) and UAI that provides student exchange participants from Japan to learn Bahasa and culture of Indonesia while staying in Jakarta. In addition to learning grammar and conversation, student are also engaged in various activities such as practicing pencak silat (Indonesian martial art), Angklung (traditional Indonesian bamboo music); visited traditional market, and several destinations outside Jakarta that are the proud of Indonesia, including Borobudur and the Caldera of Mount Tangkuban Perahu.
The duration of this program was one month, during which all participants stayed in several homestays, and actively interacted with the residents and neighbours. At the closing ceremony at the end of this program, each participants gave short presentation and showed-off their Angklung skill, by performed in an Angklung music performance.
To date, UAI has been conducting this program five times since 2012, and looking forward to more collaboration in the future.