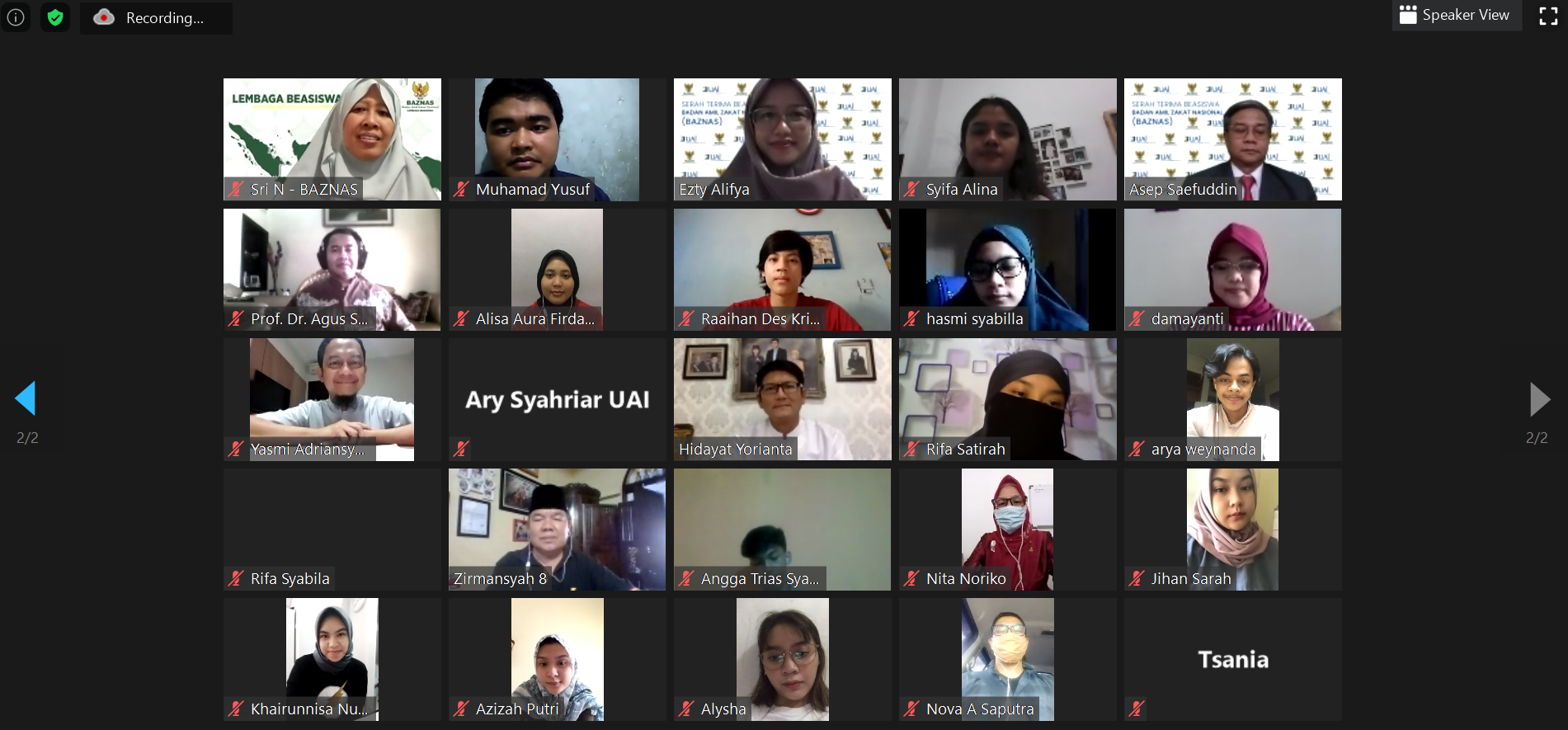 During Covid-19 Pandemic, BAZNAS Provide Scholarships to 15 UAI Students
Indonesia's National Zakat Agency (BAZNAS) collaborated with University Al Azhar of Indonesia (UAI), in rewarding scholarship to 15 UAI students who were affected by covid-19. The scholarships were given virtually by the Rector of UAI, Prof. Dr. Ir. Asep Saefuddin, M.Sc. and Mrs. Sri Nurhidayah, as the Head of the Board of Scholarship of Indonesia's National Zakat Agency, the event took place on Friday, August 14, 2020. This ceremonial moment witnessed by Vice Rectors, Deans and related Directorates of UAI.
In Prof. Asep Saefuddin speech, he expressed his utmost appreciation to BAZNAS and stressed the importance for students to instil the paradigm of being a generous human being, always wanting to help. "As the nation's future generation, students need to have a generous mindset, take the initiative to help those who are more in need, which will be important for the progress of the nation," stated by Prof. Asep Saefuddin.
Furthermore, Prof. Asep advocated that in the Covid-19 pandemic era, it should not dampen the will and enthusiasm for learning, on the contrary students should be more productive and take advantage of the digitalization of education to explore knowledge and expand their knowledge horizon.
In her reply speech, Mrs. Sri Nurhayadi expressed her joy and felt honored to be able to work with UAI. With enthusiasm, he congratulated 15 UAI students who had become part of the BAZNAS scholarship program, she further emphasized the need to pursue higher education during this pandemic. At the end of her speech, Mrs. Sri hoped that the collaboration between UAI and BAZNAS could bear other collaborations between the two parties.
After remarks from both parties finished, Raihan Des Krisna Murti (Students of International Relations Study Program) and Rifa Safirah (Students of Arabic Language and Culture Study Program) represented 15 BAZNAS scholarship recipient students, conveyed their deepest gratitude to BAZNAS and UAI for their assistance so that they can still attend higher education at UAI.
Moreover, Raihan and Rifa said that BAZNAS scholarship eased their family's financial condition and made them even more enthusiastic studying at UAI. The two students finished their impression with a message to BAZNAS. They hoped that BAZNAS scholarship program will continue to be held every year, in order to help students who faced similiar financial conditions such as themselves. Raihan and Rifa's impression and address will certainly leave a valuable impression for BAZNAS and UAI, that will motivate BAZNAS and UAI to always assist students who needs.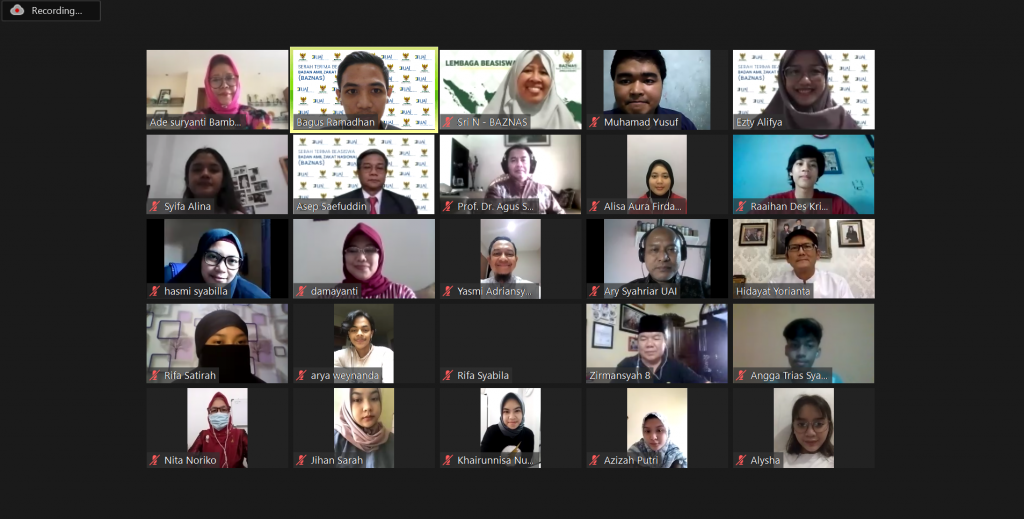 -Bagus Ramadhan-