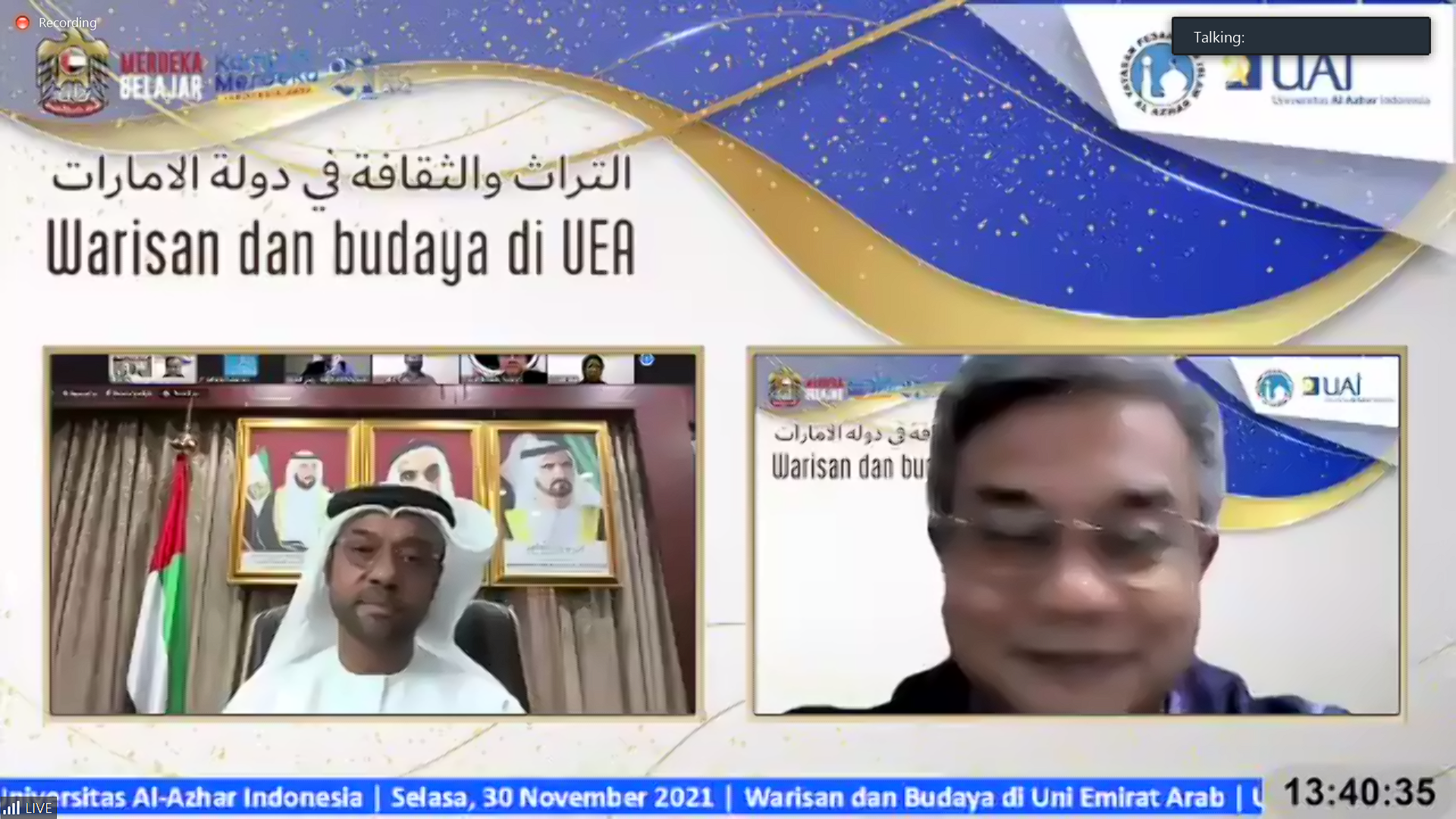 "I enjoyed my collaboration with UAI and its always nice coming back here" Remarked The Ambassador of UEA to Indonesia in Webinar of Heritage and Culture in UAE
United Arab Emirates (UAE) and University Al-Azhar of Indonesia (UAI) shared a profound and tight friendship, as both parties often held webinars and dialogues. The latest instances of collaboration between two parties have been in the form of webinar. That is "Heritage and Culture in UAE", the webinar was conducted at November 30, 2021.
The webinar was opened with Al-Qur'an recital , followed with opening speech by Rector of UAI, Prof. Dr. Ir. Asep Saefuddin, M.Sc., he appreciated the Embassy of UAE who is consistently being frequent collaborator with UAI. Prof. Asep also offered Ambassador of UAE to Indonesia, H.E. Abdulla Salem AlDhaheri the position of Honorable Advisory Member Committee of UAI and one of the mission of UAI is da'wah, da'wah to remind people on the importance of heritage and culture of UAE is also our mission.
Afterwards, The Ambassador of UAE gave his reply speech, "I enjoyed my collaboration with UAI and its always nice coming back here, i welcomed the offer with an open hand". Then, Prof. Asep presented the Ambassador of UAE with plaques of appreciation. Next, the speaker of the webinar, Ms. Sheika Abdulla bin Jasim AlMutairi, elaborated the subject on the impact and significance of UAE heritage and culture to the Middle East, such as scriptures, literatures, art and etc.
Ultimately the webinar is finished with Prof. Asep presenting Ms. Sheika plaques of appreciation followed with the playback of UAI video profile. With the completion of the event, UAI and The Embassy of UAE to Indonesia have taken another strong step to cemented their harmonius and vigorous bond.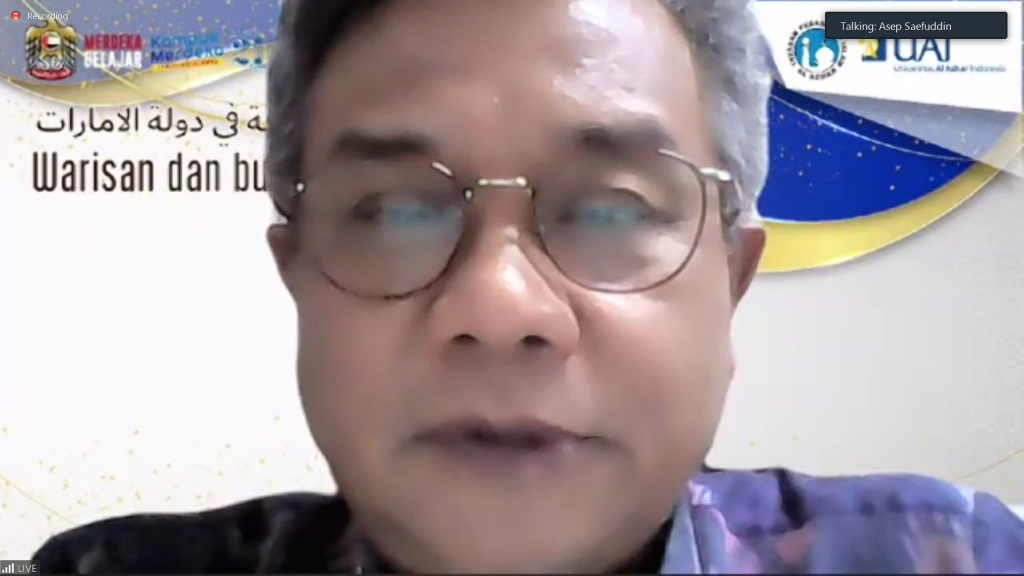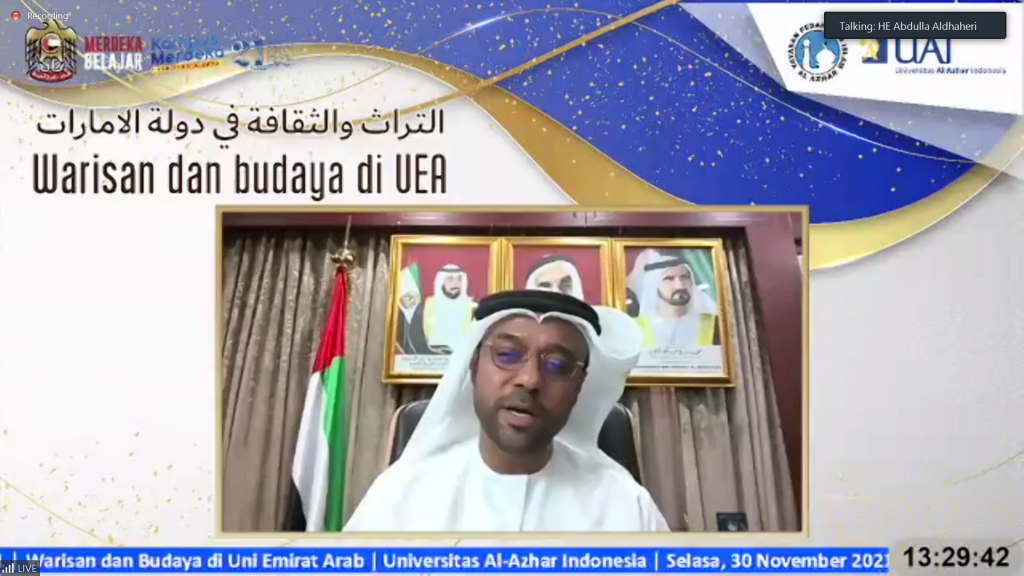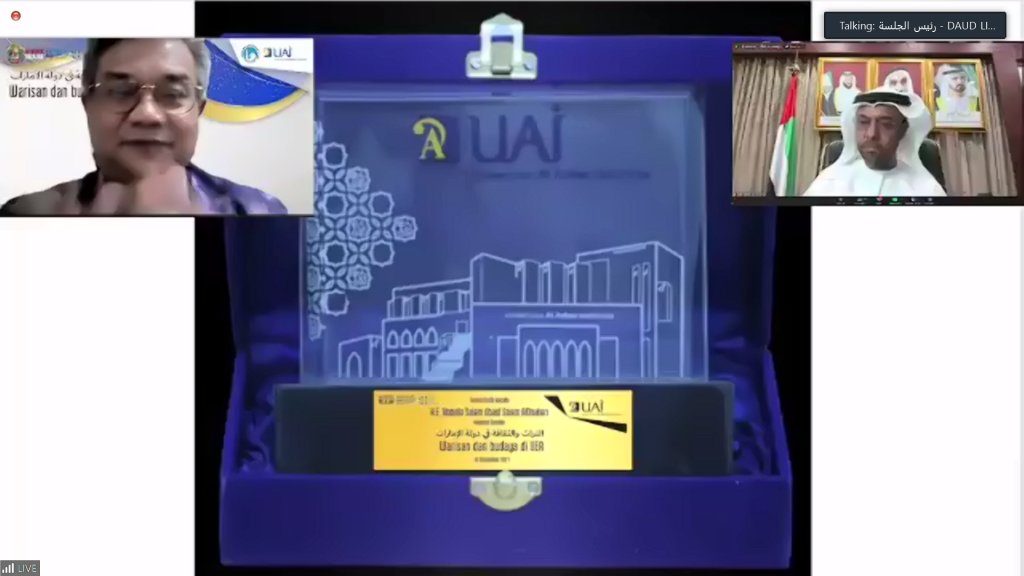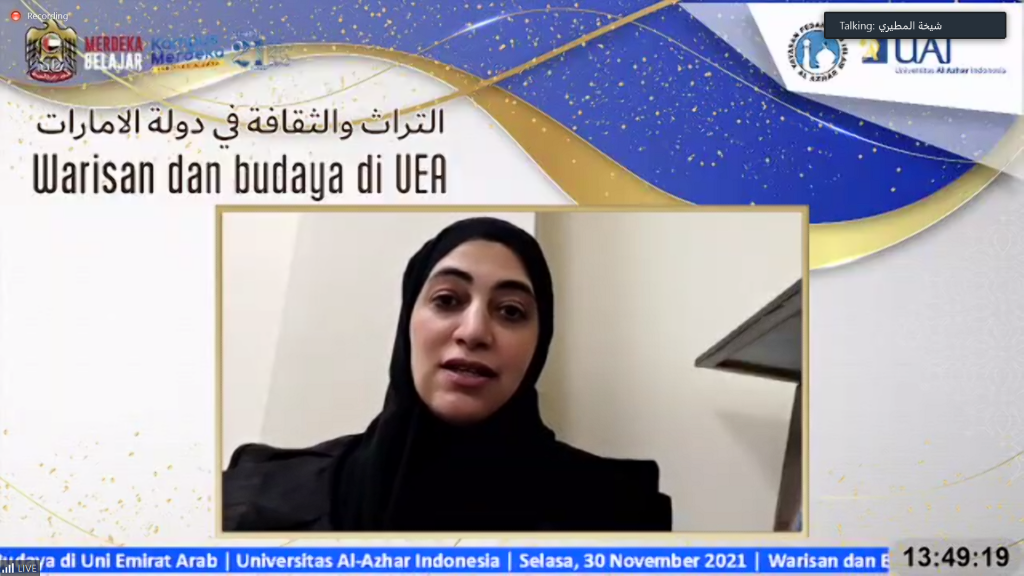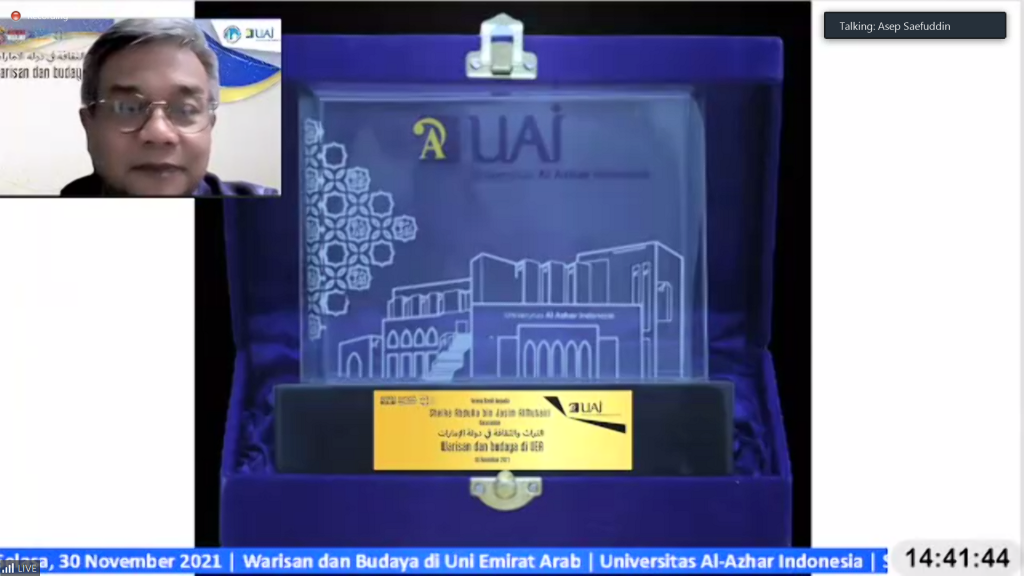 -Bagus Ramadhan-