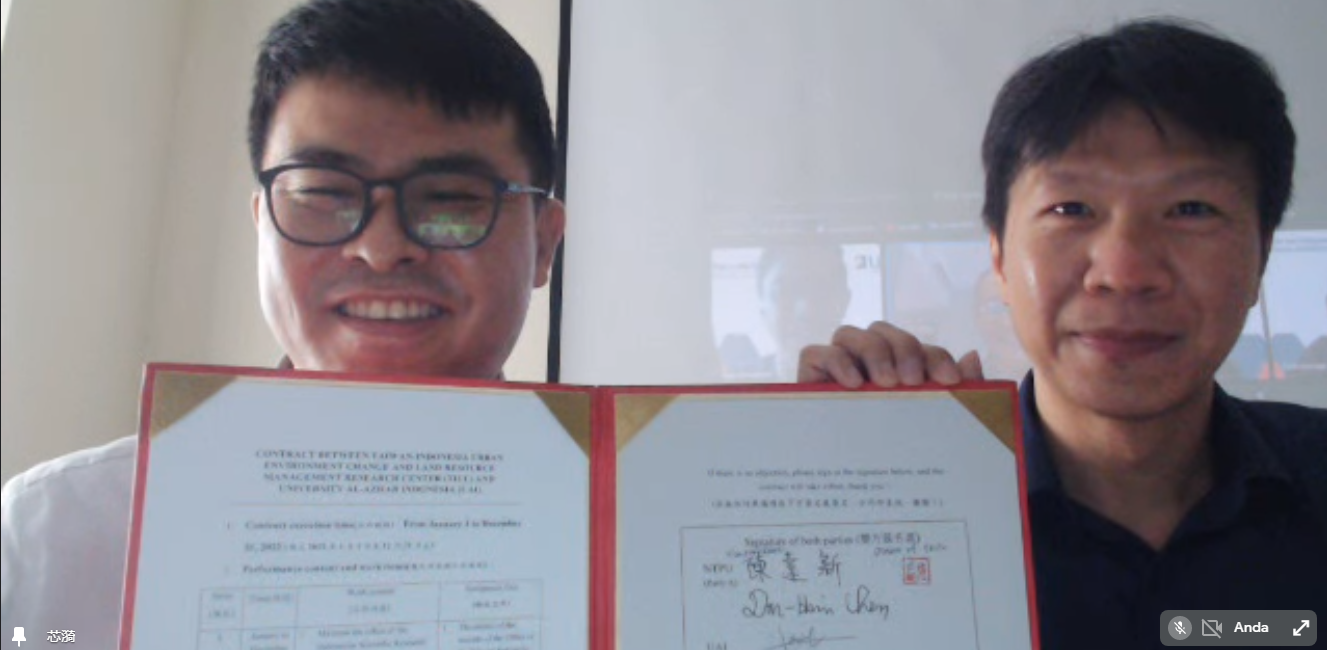 UAI and TIUL Penned New Contract to Rejuvenate Cooperation Between Respective Parties
Collaboration between University Al-Azhar Indonesia (UAI) and Taiwan-Indonesia Research Center (TIUL) have been established since 2020, wherein both parties signed a Memorandum of Understanding (MoU). TIUL have been a denotative and close partner of UAI, thus the signing of new contract beaconed UAI and TIUL dedication to strengthen Taiwan and Indonesia relations in the fields of education and research which will benefit respective countries.
The signing of TIUL new contract was held on December 23, 2021 through video confrence platform. The signing ceremony opened with an opening remarks by Vice Rector IV of UAI, Dr. Ir. Ade Jamal, he hopefully remarked that UAI and TIUL will have a more concrete collaboration in the future that is in line with TIUL and UAI objectives.
Afterwards, Director of TIUL, Dr. Shih gave his remark aswell, wherein he agree with Dr. Jamal statement and wish that UAI can introduce TIUL with Indonesia Government regarding Indonesia new Capital project.
Next, come presentation by Akhmad Safik, S.E., M.H as the Deputy Dean of the Faculty of Law of UAI. Mr. Safik conveyed Indonesia's new Capital project, its development, and the foreseeable collaborative future project in this field between UAI and TIUL. The presentation session followed with a discussion, QnA and feedback session from TIUL.
As the discussion session concluded the signing ceremony was closed with a photograph of contract signing that was carried out by UAI and TIUL. Entailed with a group picture, with the conclusion of the signing ceremony, respective parties acknowledged the need for another virtual meeting to discuss prospective collaboration projects.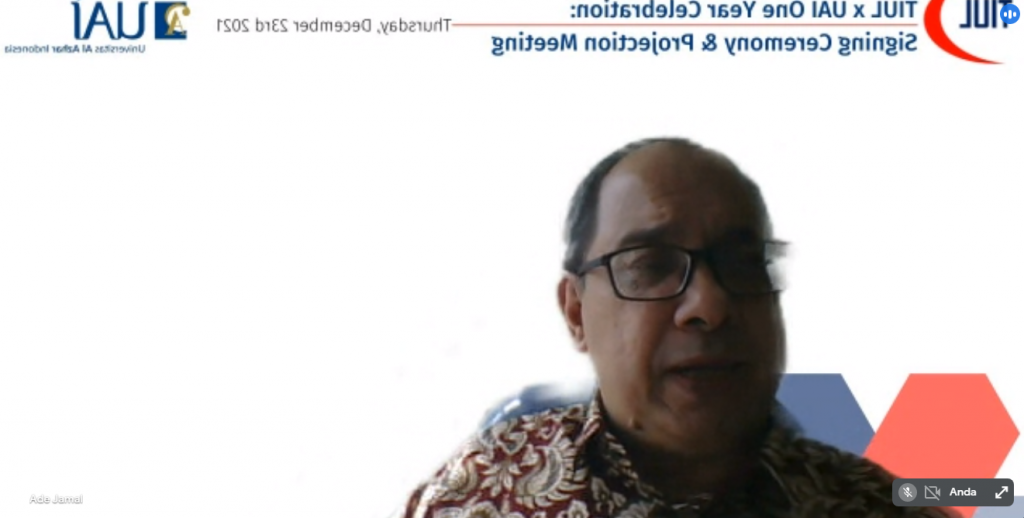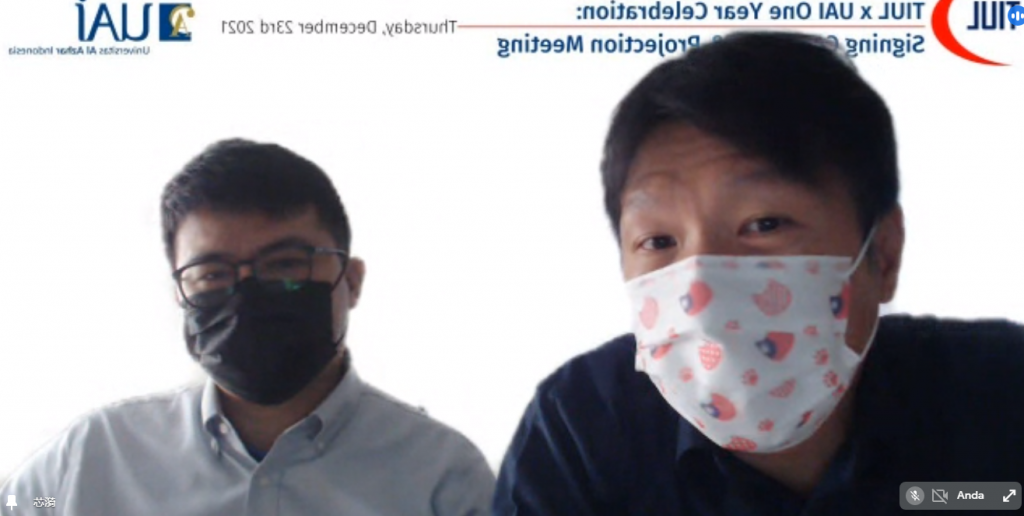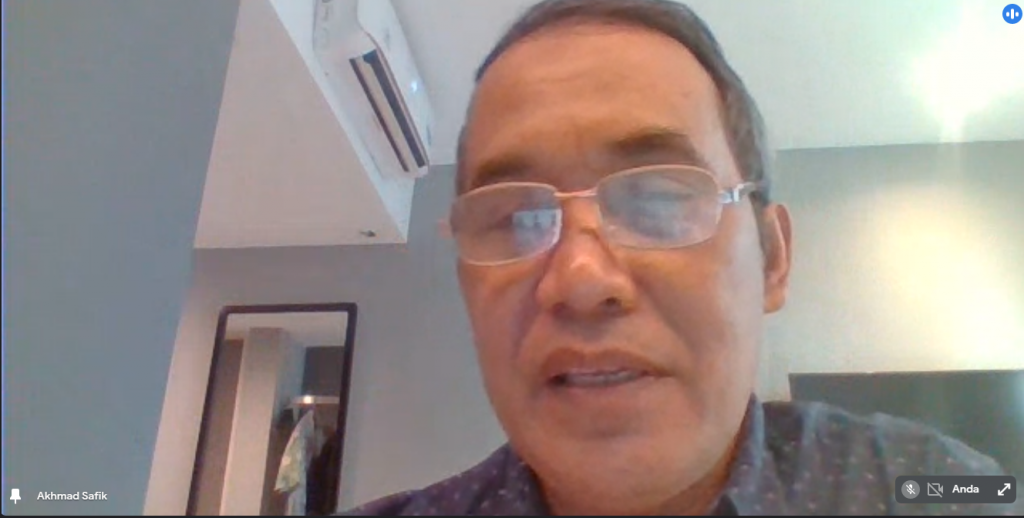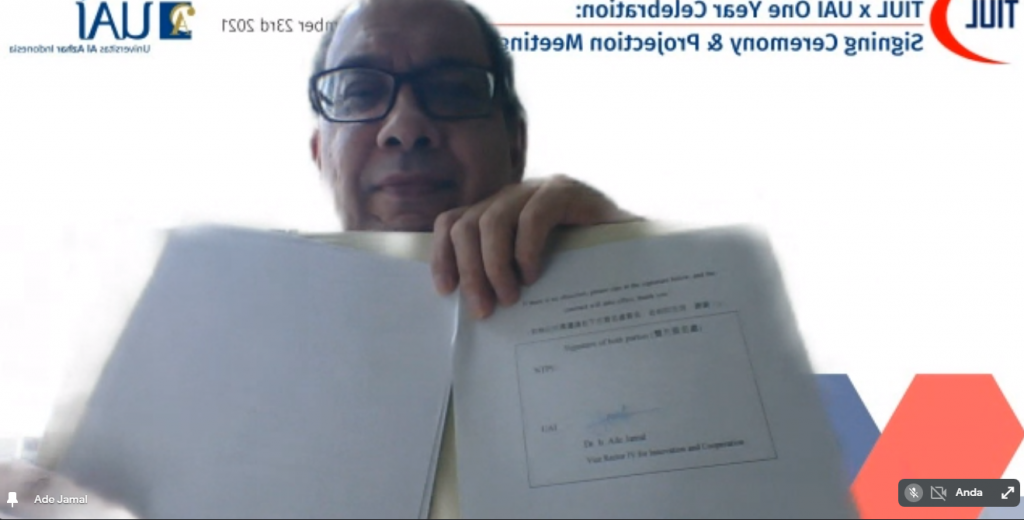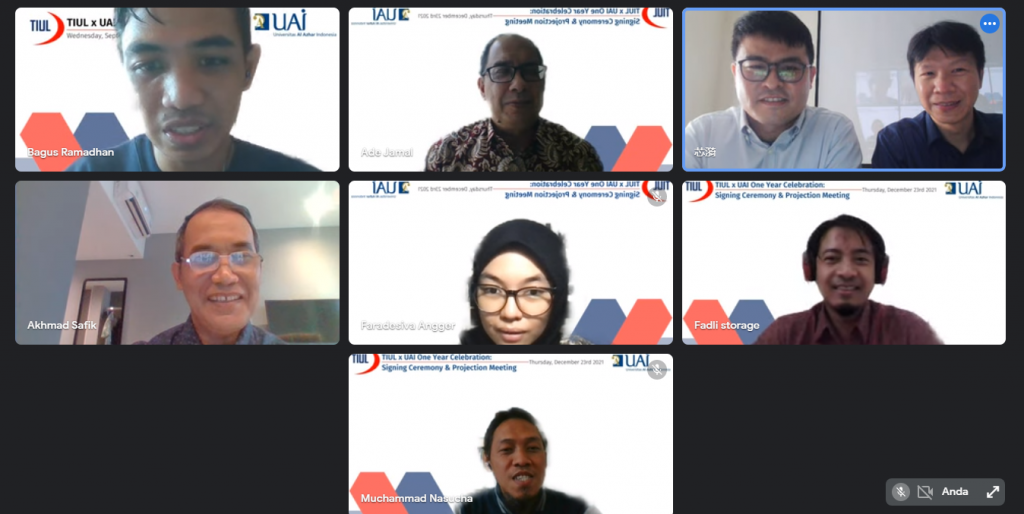 -Bagus Ramadhan-