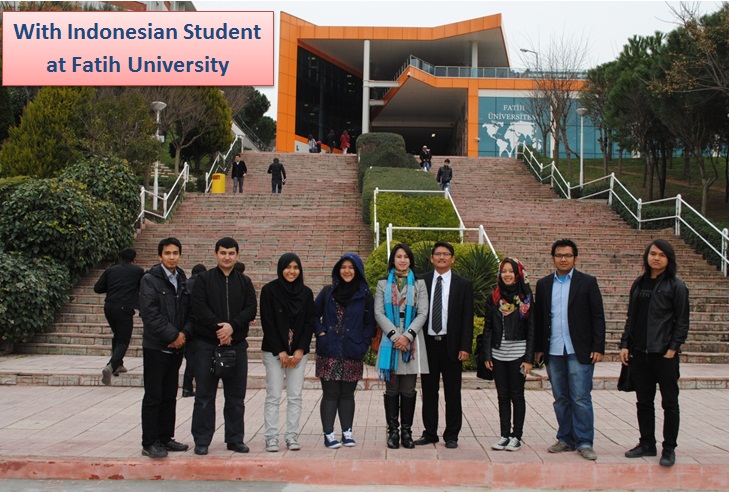 Visiting Fatih University, Istanbul, Turkey
Seeking for opportunity to collaborate and extend cooperation between Al Azhar Indonesia University (UAI) and Fatih University, Director of International Affairs of UAI, Dr. Hidayat Y.S, visited Fatih University on February 18th 2013. Dr. Hidayat met and discussed with the director of International Affairs of Fatih University, Mr. Erdogan Tuzen. Scope of discussion during this meeting was centered on exploring potential collaboration between the two universities.
Fatih University offers a wide range of subject courses that can be taken by students of UAI in a twinning or sandwich program.
Fatih University is the largest private university in Turkey, established in 1996 and currently offers eight subject courses in various fields of study. An interesting characteristic of Fatih University is that this university provide assistant to international students who are accepted to study at this university with a significant less amount of tuition fee. This is one thing that, on the contrary, with universities is the west, such as Canada, Europe and the US which charge foreign student about three times higher of tuition fee than the local students.
For more detailed information on the beautiful Fatih University, please visit their website http://www.fatih.edu.tr.