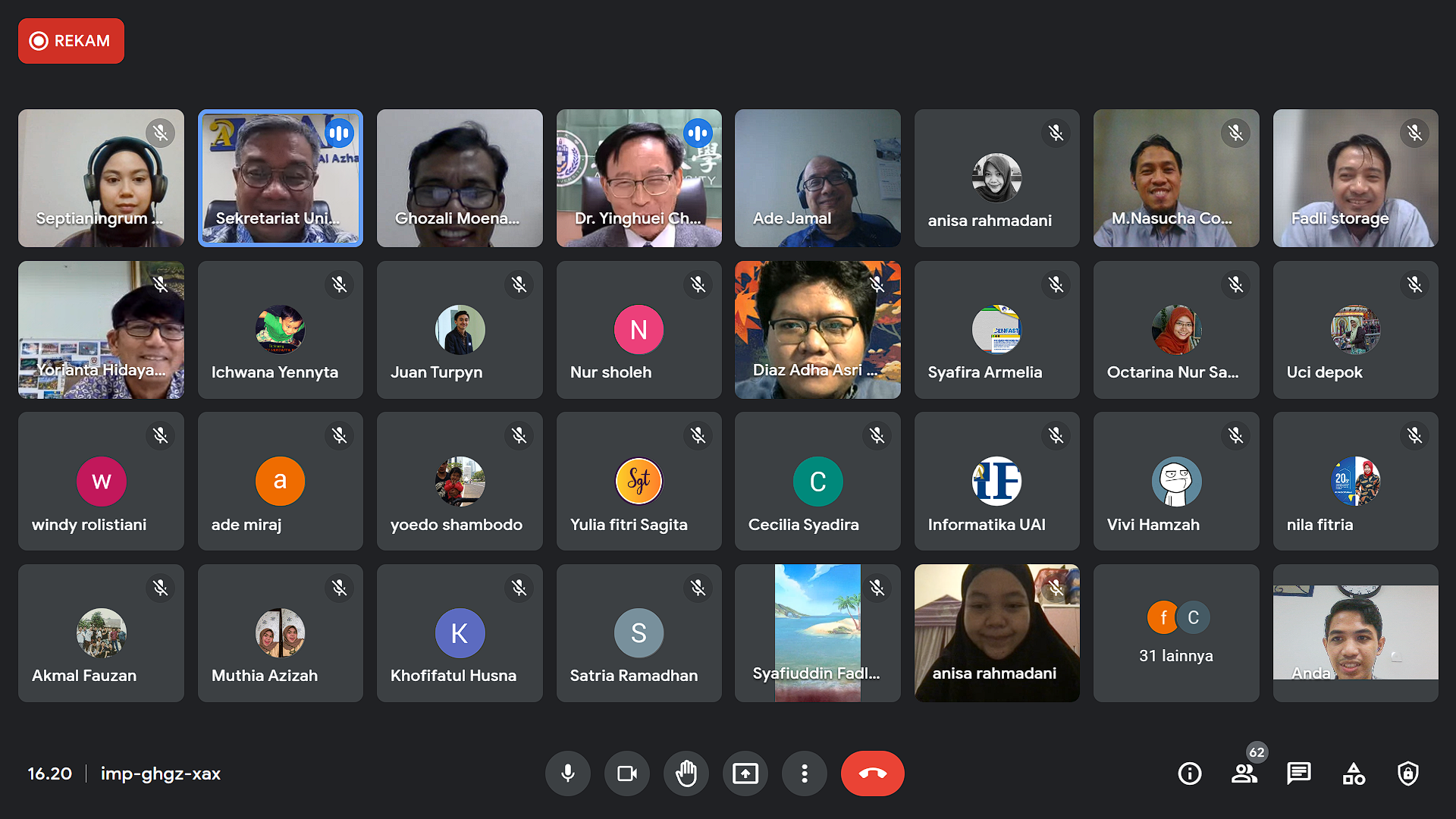 "We have around 200 students from Indonesia and we love you to be part of our history" Expressed Dean of Humanities and Social Science of AUT
University Al-Azhar Indonesia (UAI) and Asia University, Taiwan have a shared ties and history, respective institutions first penned their collaboration back in 2009, through the signing of Memorandum of Understanding (MoU) and followed with a signing of Memorandum of Agreement (MOA) between, Faculty of Social and Political Sciences of UAI and College of Social and Political Sciences of AUT. In the past 2 years, 37 UAI students partooked in Virtual Exchange Program for Fall Semester 2020 and Summer Semester 2021 in AUT. Thus, UAI and AUT have a firm bonds veiled with productive and vibrant collaboration.
Recently, on January 4, 2022, UAI held Webinar on Socialization of Transfer Credit Program and Virtual Exchange Program at Asia University and invited Dean of College of Humanities and Social Science of AUT, Prof. Yinghuei Chen as the keynote speaker. Joining Prof. Chen as keynote speaker are Rector of UAI, Prof. Dr. Ir. Asep Saefuddin, M.Sc. and Vice Rector IV for Innovation and Cooperation Field of UAI, Dr. Ir. Ade Jamal. The webinar was also attended by myriad UAI Head of Study Programs and Deans.
The webinar commenced with an opening remarks from Rector of UAI, wherein Prof. Asep remarked his joy and gratitude for the possibility of UAI students to study virtually in AUT. Afterwards, the webinar was led by Head of Office of International Affairs of UAI, M. Ghozali Moenawar, Lc., M.M as the moderator of the webinar. Then, Prof. Chen conveyed his speech, "Currently, AUT have more than 1000 international students taking our courses online, and we have around 200 students from Indonesia and we love you to be part of our history".
Prof. Chen sentiment on AUT openness was echoed by Dr. Jamal, he stated that through chronicle of cooperation between UAI and AUT, transfer credit is the sensible step for both parties to tread to and UAI applaud AUT willingness to opened this possibility. Subsequently, one of the students who participated in the virtual exchange program, Diaz Adha Asri Prakoso from Informatics Engineering Study Program of UAI gave his impression on being part of the program.
Afterwards, QnA session was conducted by the moderator, then the event was concluded with awarding plaques of appreciation to speakers and moderators, followed with a photo session of all participants. The webinar remarked UAI and AUT vigor and commitment to a advance the education quality of respective parties and capabilities of UAI and AUT students.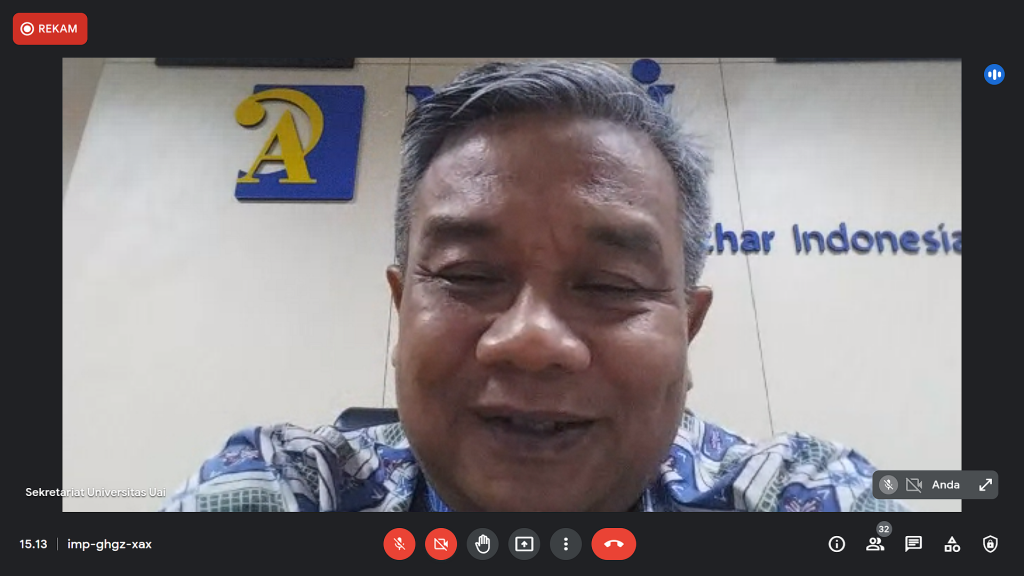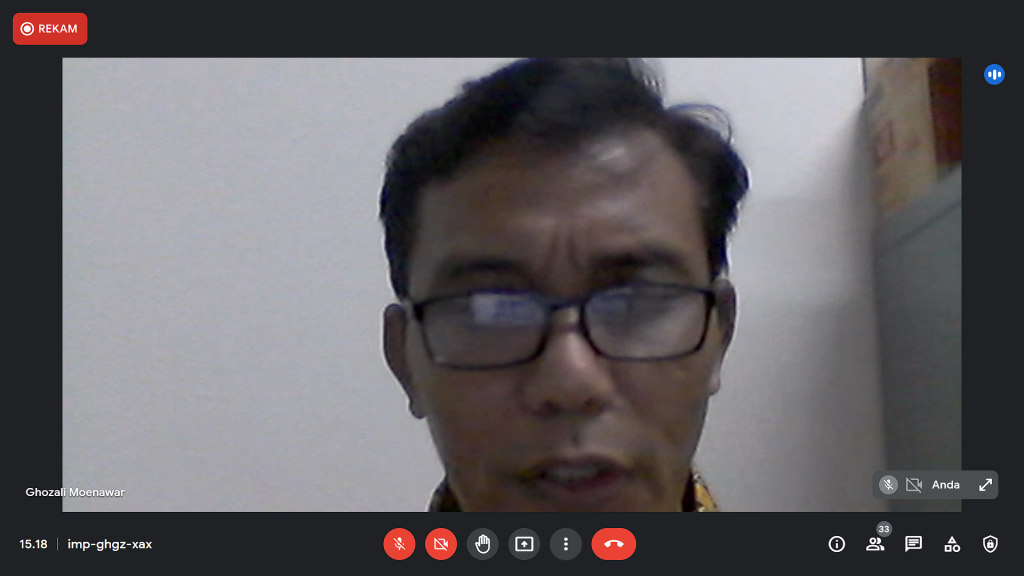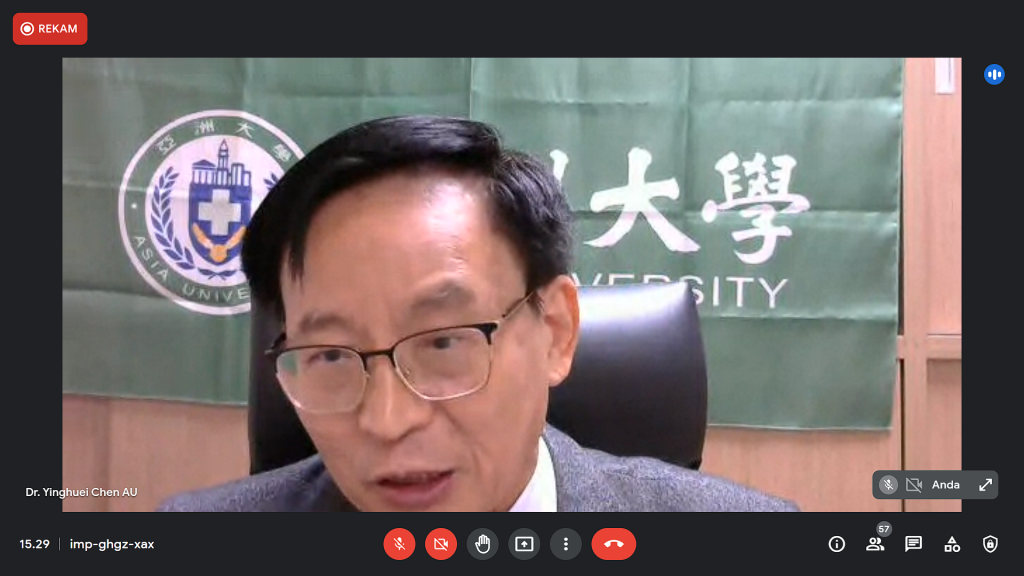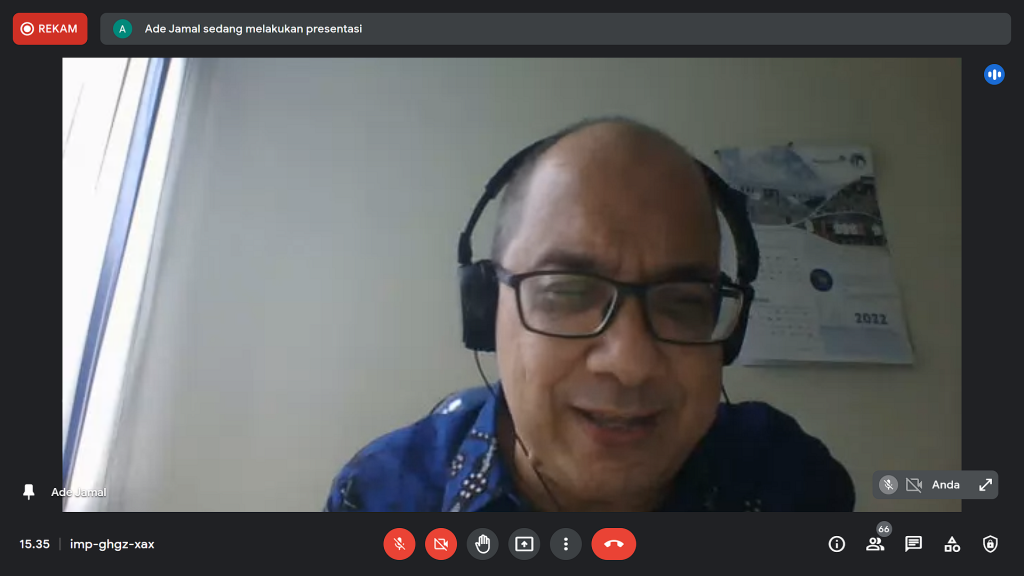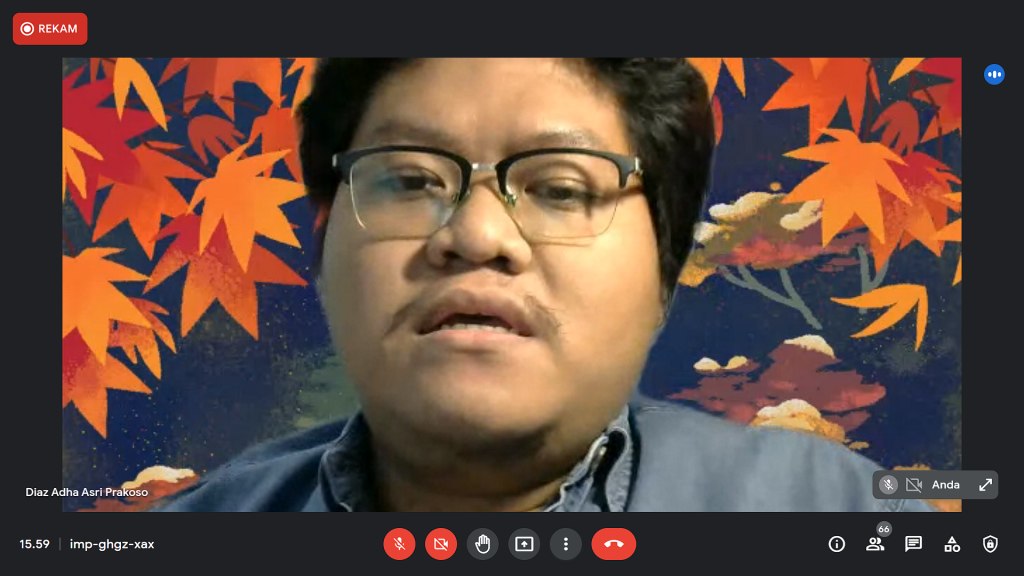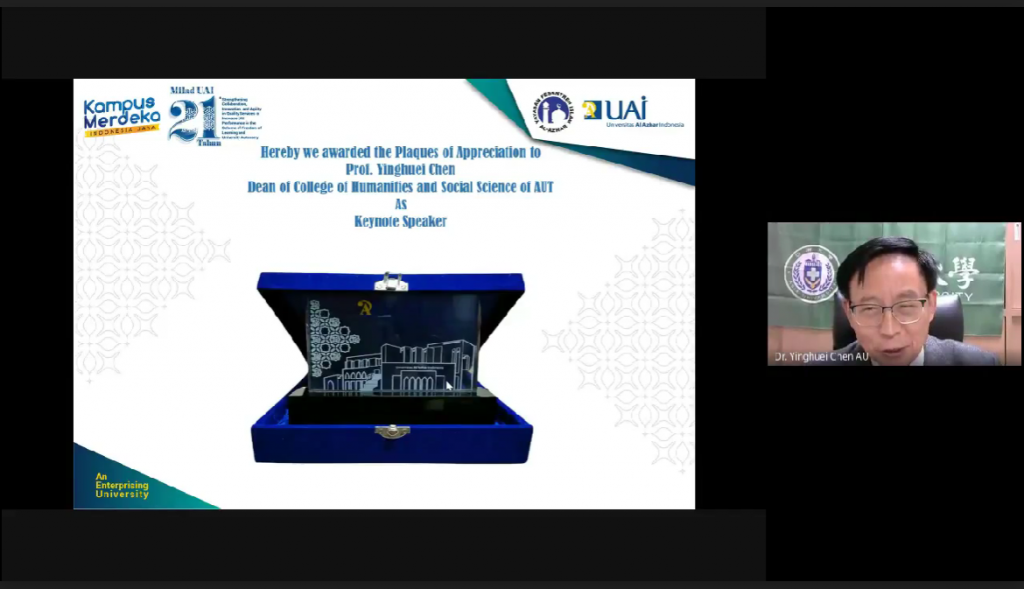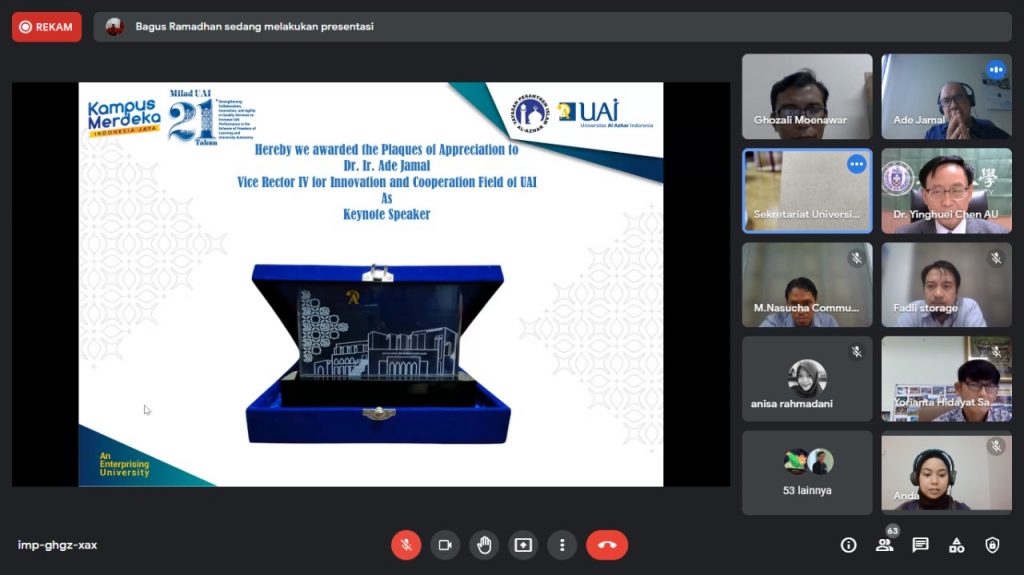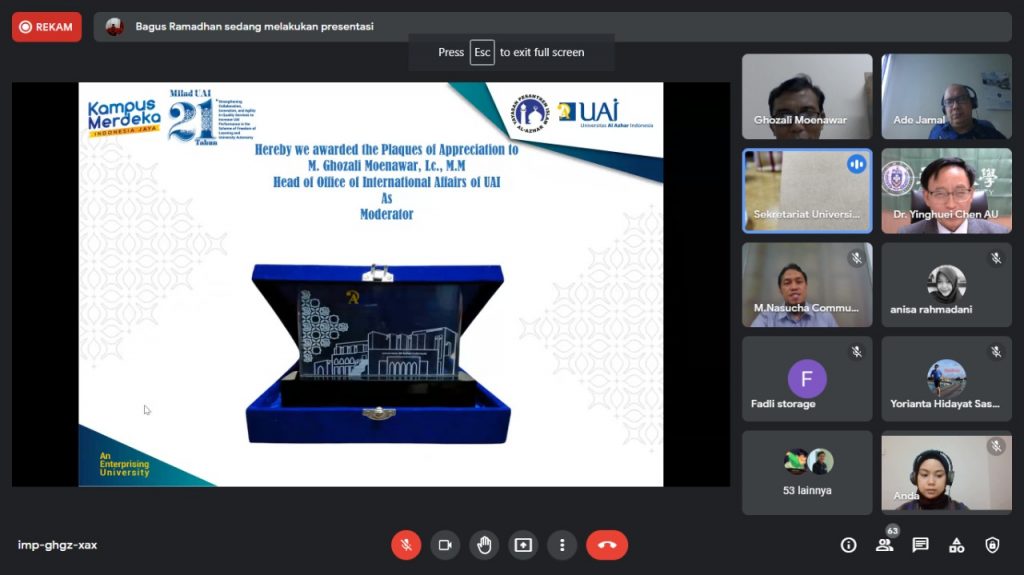 -Bagus Ramadhan-