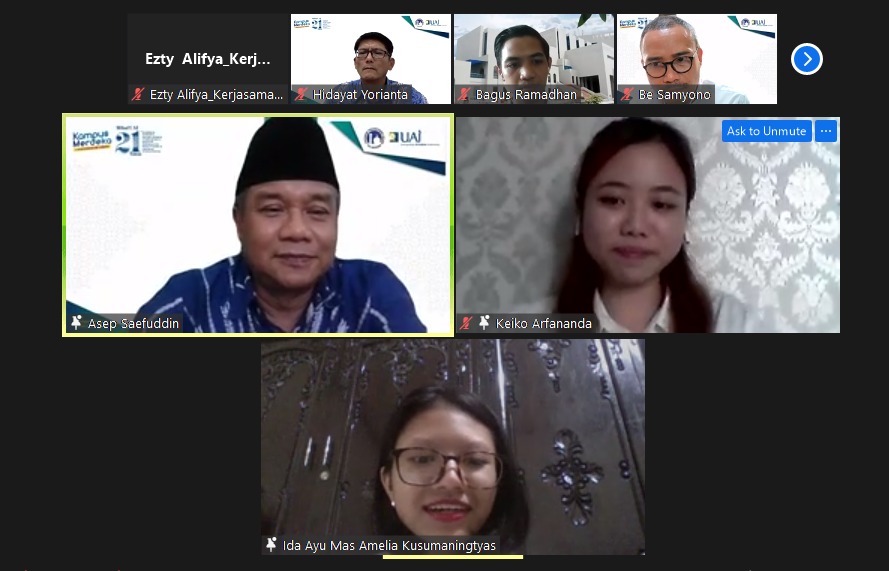 "What Matter is Keep Yourself Healthy and Don't be Afraid to Ask Questions" Rector of UAI Advice to UAI Students that was selected for IISMA Program
University Al-Azhar of Indonesia (UAI) students were selected for the Indonesian International Student Mobility Awards (IISMA) 2021 program, they are Ida Ayu Mas Kusumaningtyas from Biology Study Program and she will go to Daugavpils Unviersity, Latvia. Meanwhile Keiko Annisa Arfananda from Arabic Language and Culture Study Program she will go to University of Limerick, Ireland.
As the IISMA program is almost underway and to appreciate and sending off the UAI students that was selected for IISMA program. UAI carried out sending off ceremony for these students on August 12, 202, the ceremony was conducted through online meeting. The ceremony was attended by Rector of UAI, Vice Rector II, III & IV, relevant Dean, Directorate and Head of Study Programs.
The event started with cooperation report by Director of Cooperation, Dr. Bambang Eko Samiono, S.T., M.M., CHRP., and continued with opening remarks by Dr. Iin Suryaningsih, SS, MA as the Head of the Arabic Language and Culture Study Program and Dean of the Faculty of Science and Technology of UAI, Ir. Hidayat Yorianta Sasaerila, M.Sc., Ph.D. Afterwards, Rector of UAI, Prof. Dr. Ir. Asep Saefuddin, M.Sc., imparted his guidance into the students.
"Becoming UAI Ambassador is not a burden, what's important for you is to keep yourselves healthy and don't be afraid to ask questions, as long as you remain humble, learn thoroughly and be nice to others, everything will went swimmingly". Then, the students conveyed their impressions and messages, wherein they appreciated the help that was provided by UAI, Directorate of Cooperation and their respective study programs.
Afterwards, question and asnwer session was held wherein the Vice Rector II, III & IV discussing the students lengthy process of elimination to now nearly on their way to their respective host university. Subsequently, the sending off ceremony come to an end after group photo and prayers conducted. Prof. Asep words of wisdom will truly etched within the students mind and heart, that will serve as their compass to realize their goals.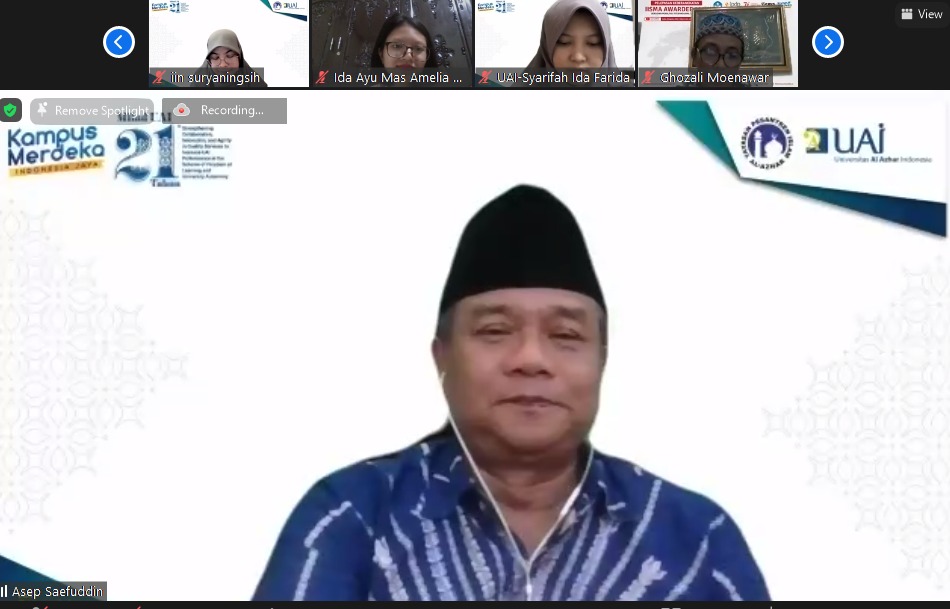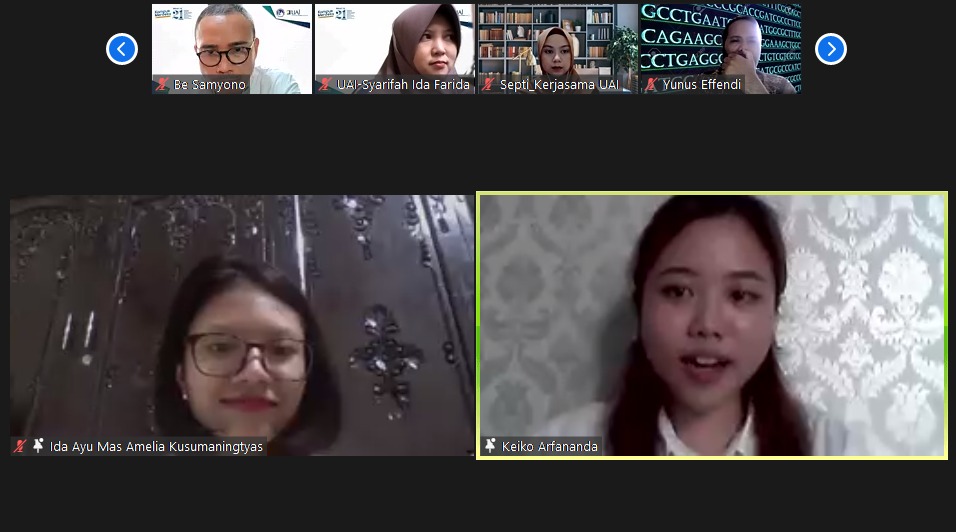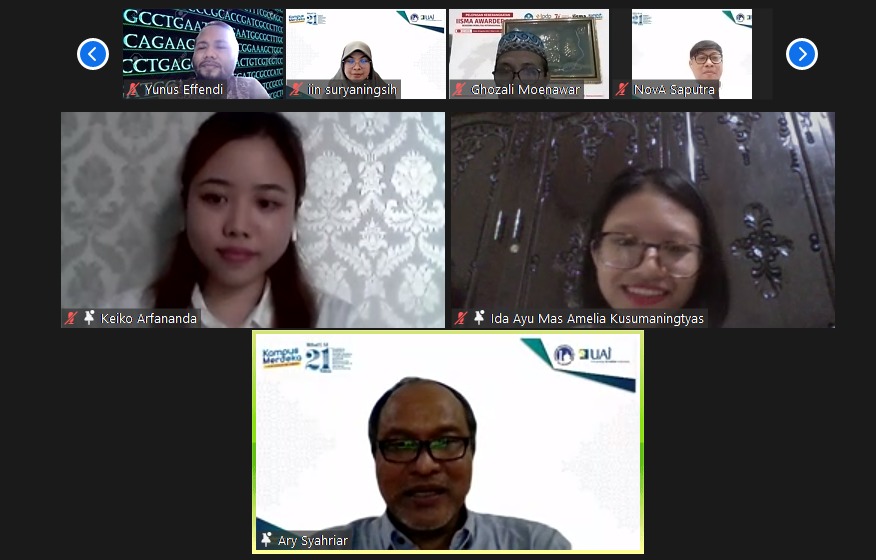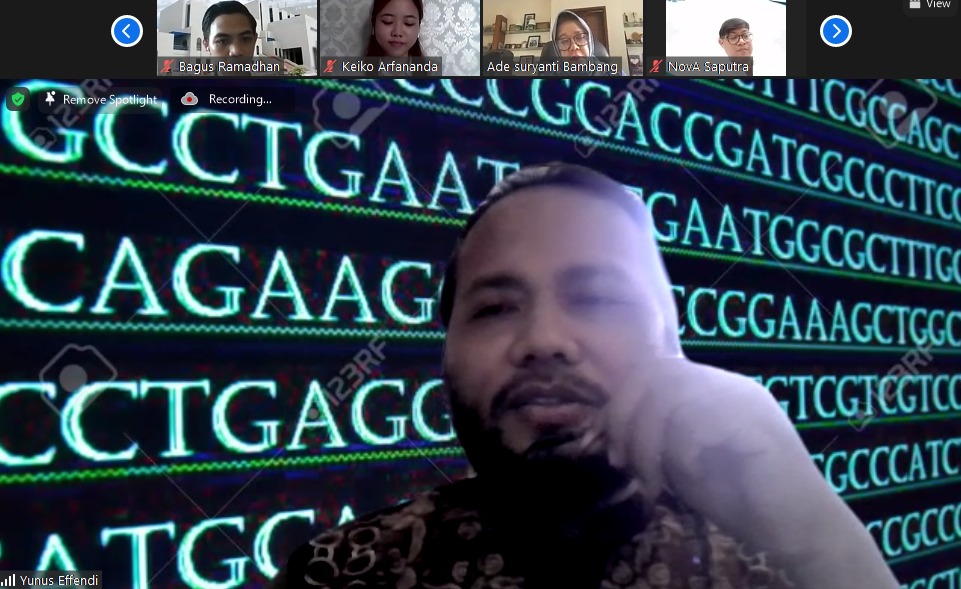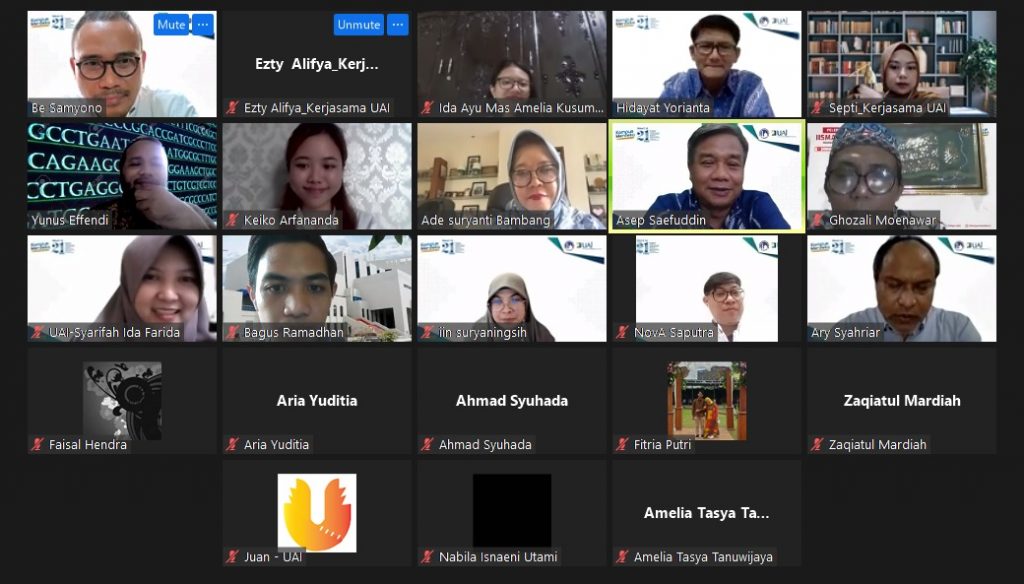 -Bagus Ramadhan-